From time to time, I thought I'd share what I'm reading and finding helpful or stimulating. If you're reading these or anything else interesting, I'd love to know in the comments!
As you might expect from Keller, a marvel of genius-by-compression on many issues of preaching. As one reviewer said, more of a manifesto than manual. Doesn't talk much about exegesis, since that's ably covered elsewhere. Fills in the gaps that most preaching texts don't deal with very well. It's most helpful sections include an understanding of how to preach in a secular age, with a great summary of philosopher Charles Taylor's thought.
What more can be said about this monumental, genre-defining, spiritual classic? Engages the head and heart with depth and power. A must-read.
Brooks is another genius of compression and summary. In this book, he surveys what shaped the character development of virtuous leaders from another era, and pushes back on our cultivation of what he calls "resume virtues" at the expense of "eulogy" virtues. Profiles include Frances Perkins, Dwight D. Eisenhower, George Eliot, and St. Augustine. If you like Brooks' columns in the NYT, you'll like this as well.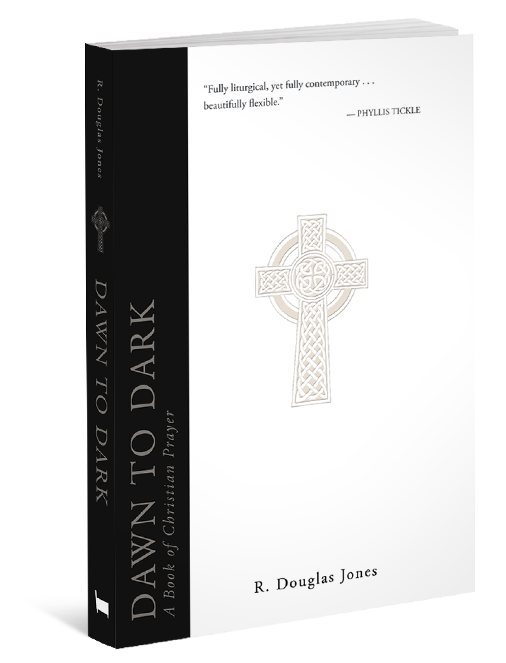 This book has been an aid and encouragement in my prayer life. Published by the same folks who published my books. Here's the fuller description:
"For me, prayer is an upward leap of the heart, an untroubled glance toward heaven, a cry of gratitude and love which I utter from the depths of sorrow as well as from the heights of joy."

-St. Therese of Lisieux

This is a book of prayer. In it are the heartfelt longings and joyful utterances of psalmists, saints, and sages. These ageless petitions and prayers are pathways, guiding those who pray them into deeper experiences with God.

Dawn to Dark is an invitation to join our voices with those who have gone before us, uniting our prayers with theirs in a combined chorus of heavenly worship. This book introduces the ancient practice of fixed-hour prayer, through which day and night are transformed into sacred moments of adoration, grace, and holy communion.

Designed to enhance but not replace personal prayer, this book is a timely and timeless resource for those seeking a vibrant and deep prayer life.